OLYMPUS INVERTED
Our IVF product line comprises Glass and Metal Temperature controlled plates for inverted and stereo microscopes and a centralized CO2/O2 controller to feed mini incubators. 
---
H601-OLYMPUS-IX-SUSP-GLASS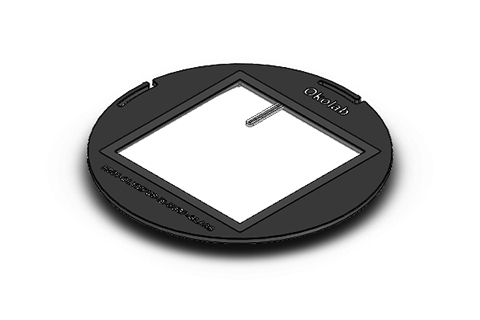 The Glass T Plate creates a warm and optically transparent surface perfectly flush with the microscope stage.
H401-OLYMPUS-IX-SUSP-METAL
This large metal-glass heater creates a flat heating surface covering the entire stereo microscope stand.